The British High Commission says it will pause "making decisions" on visitor visa applications from all red list countries, which includes Nigeria.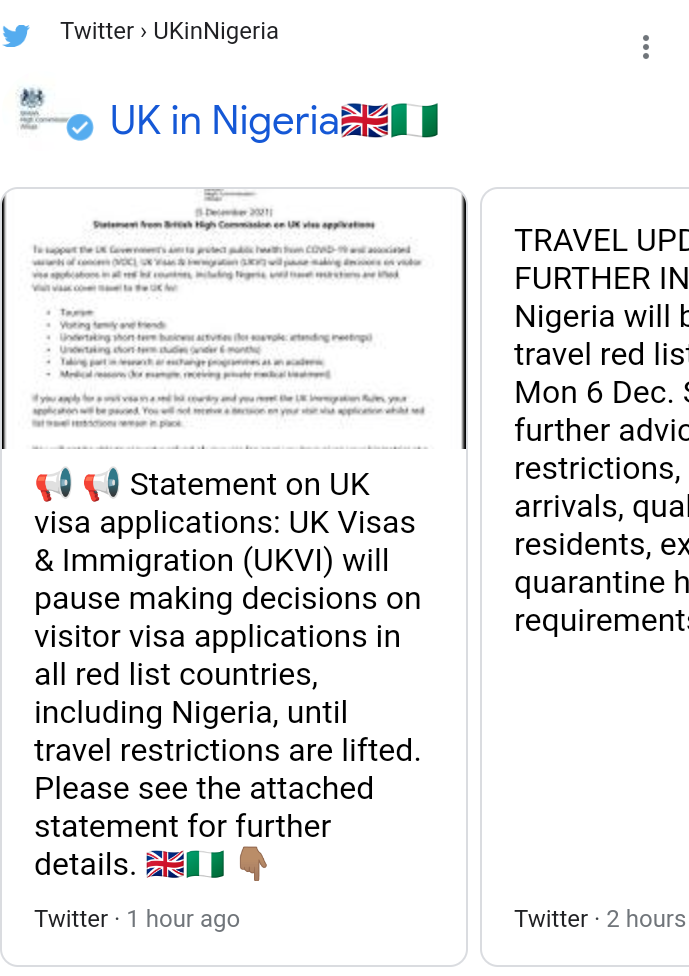 The decision was announced in a statement issued by the commission on Sunday and posted on twitter.
"To support the UK Government's aim to protect public health from COVID-19 and associated variants of concern (VOC), UK Visas & Immigration (UKVI) will pause making decisions on visitor visa applications in all red list countries, including Nigeria, until travel restrictions are lifted," the statement reads.
The UK had in less than 24 hours included Nigeria in the "Red list states" meaning that Nigerians without British passport or resident can't travel to the UK until further notice.