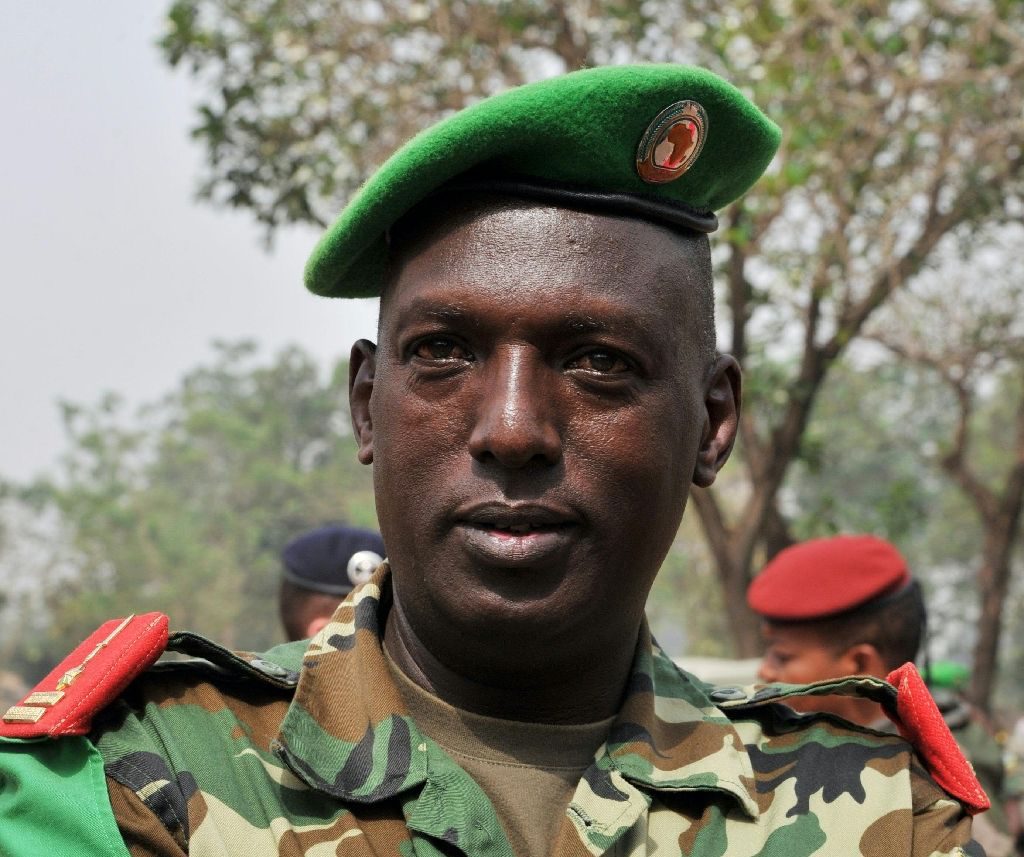 Nairobi (AFP) – A Tutsi general and security advisor to Burundi's vice president was killed Monday in an attack by heavily-armed men, along with his wife and daughter, a security source said.
It was the latest bloodshed to hit a country which has been engulfed by a political crisis which erupted in April 2015 when President Pierre Nkurunziza decided to run for a third term in office, which he won in July.
The resulting violence has left at least 500 people dead, while more than a quarter of a million others have fled the country, prompting the International Criminal Court's chief prosecutor to announce Monday she was opening a preliminary probe into the crisis.
The latest attack took place in the capital Bujumbura as General Athanase Kararuza was dropping his daughter off at school in the northeastern Ghosha district, the high-ranking security source said.
He had been recently named as advisor to Vice President Gaston Sindimwo, also a Tutsi. Under the constitution, the vice president must always be from a different ethic group and a different party than the head of state.
Kararuza also served as deputy commander of the African Union-led peacekeeping force in Central African Republic from December 2013 until late last year.
"They attacked him with rockets and grenades, his security detail tried to respond but unfortunately General Kararuza and his wife were killed," the source told AFP, speaking on condition of anonymity.
"His daughter succumbed to her injuries in hospital although the doctors did everything to save her."
Several other security sources and the main spokesman at the presidency confirmed the attack and death of Kararuza, who served in the former Tutsi-dominated army.
Shortly after the attack, the ICC chief prosecutor confirmed she was opening a preliminary probe into the violence in Burundi.
– Deep divisions –
"Those who killed my colleague General Kararuza and (perpetrated) other similar attacks are trying to sow divisions in the army and the police," presidential spokesman Willy Nyamitwe wrote on Twitter.
Under an Arusha peace deal which paved the way for the end of the 1993-2006 civil war that pitted the then Tutsi-dominated army against Hutu rebels, killing an estimated 300,00 people, there was to be strict parity between the two ethnic groups.
The agreement stipulated that the army and police were to be reformed with equal numbers of the two ethnic groups in a country where Hutus make up 85 percent of the population.
The current crisis has created profound divisions within the police and the army, posing a serious threat to the fragile power-sharing agreement established under the Arusha accords.
Over the past year, numerous politicians, civil society leaders and army officers have been killed or narrowly escaped attacks since the start of the crisis.
Such attacks are never claimed, with both sides systematically denying any responsibility.
CULLED from yahoo news