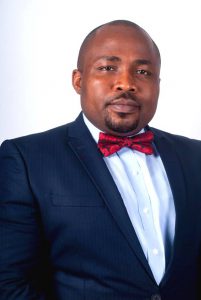 Chinedu (MCIArb- UK), a seasoned litigator and arbitrator with over a decade cognate experience in litigation. He specializes in commercial litigation & arbitration and has litigated on extensive range of issues, including that pertaining, but not limited to corporate recovery, receiverships and insolvency, company and partnership disputes. oil and gas, environmental matters, maritime, energy and power, real estate, intellectual property, telecommunications, finance and banking, contracts, insurance, commercial law transactions, family law and general litigation both at trial and appellate levels.
Chinedu, has represented and continues to represent different clients including banks, oil producing and servicing companies, telecommunication companies, professional service providers and high net worth individuals in litigation and advises on a wide range of commercial transactions.
Chinedu's litigation strategy in representing his clients is to add value to their businesses and reduce costs and financial exposures or eliminate same completely where achievable. He also offers criminal law pro-bono services.
As the new Managing Partner of AO2 Law, he brings to bear his leadership abilities and over a decade experience as a litigator, and these are geared towards moving the firm to achieve greater feats, while assuring client's satisfaction beyond expectations. Chinedu also doubles as the lead of the firm's Litigation, Arbitration & ADR practice group.
We are exceedingly happy to have FCA on board as he is fondly known among his folks.