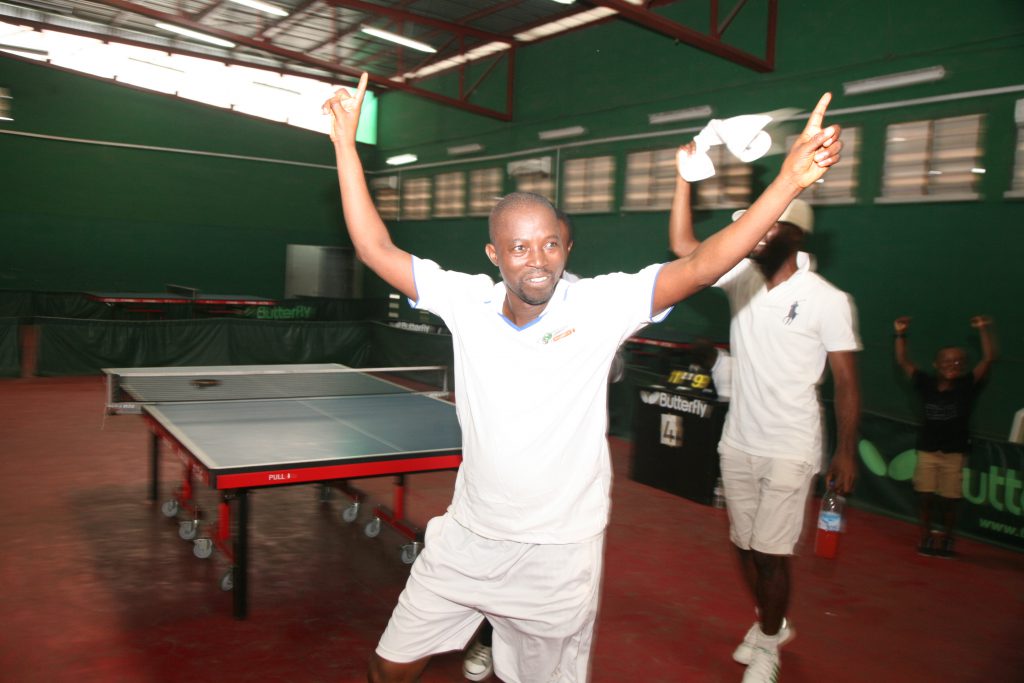 Tunji Abdul has won the finals of Lawyers Table Tennis Open(Mfon Usoro cup)three times,in 2013,2014 and 2015.He has qualified to compete in the finals this year coming up on the 3rd of September.
The event scheduled for 10am at the National stadium will have in attendance top Lawyers from both the Private and Public Sector.
Lawyers Table Tennis Open has Mrs Mfon Usoro as the Title sponsor.It began in 2009 and  is the biggest sporting event among Lawyers In Nigeria .
The 2016 will feature many skillful lawyers with 4o% of the competitors competing for the first time.
The competitors have been undergoing serious training since July and the position of Tunji as the defending champion hands on the balance as many great players like Adeyinka Adeyemi(2012 champion)Olusegun Fabunmi(2010) Champion),Adeleke Kabir(two time second place) Ore Moshood and Dayo Oshodi  will be participating in the competition.
The female Team will have top seeds like Titilayo Osagie and Yetunde Martins compete with other female lawyers.