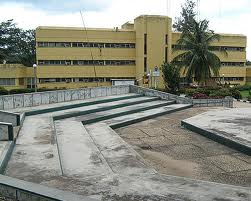 Abia State University is one of Nigeria's foremost and most beautiful Universities with a design modelled after the University of Nebraska.
The university which has produced many great minds from Nigeria like Dr Chidi Odinkalu, John Godson of Polish Parliament, Senate President Anyim Pius, Ministers etc is in the news but not for its feats
On the 26th of November 2016, the Alumni association in Lagos had a reunion which was well attended and emotional with countless of stories that gave all those present a feeling of nostalgia.
On Arrival, the menu for the event were already on the tables .When the mistake on the 9th food on the list was noticed, it went viral within seconds and got the attention of many people across the world. The food was supposed to be grilled Chicken but the Typographical error by the caterer is making the whole world laugh.
Check if you can see the error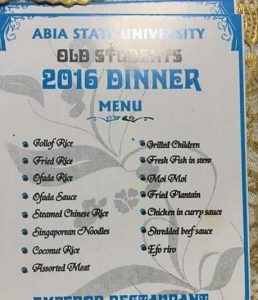 Leave your comment below when you see it.Lol