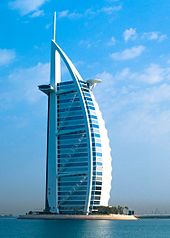 A British tourist who was allegedly gang-raped in Dubai has been charged by police for having extra-marital sex.
The 25-year-old reported her alleged ordeal at the hands of two men to local police but was then locked up and charged, The Sun reported.
It is feared the woman, who has since been bailed, could be given a long prison sentence after breaking the United Arab Emirates' strict laws.
Meanwhile her alleged attackers, both from the UK, have been allowed to return home.
The pair filmed their hotel room attack on mobile phones, it is claimed.
A friend told the paper the victim's passport had been confiscated. She said: "She went to the police as the victim as one of the worst ordeals imaginable but she is being treated as the criminal."
Sex outside of marriage is banned in the United Arab Emirates. In 2013, a Norwegian woman who said she had been raped by a colleague was jailed for 16 months.
She was later pardoned and allowed to leave the country.
The Foreign Office said it was aware of the case and was working with the victim's family.
standard.co.uk