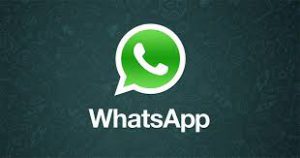 An Indian judge has said that women should be more careful while putting up their profile photos on WhatsApp, while hearing the case of a man accused of abducting and raping a 16-year-old girl and then threatening to circulate her photographs on WhatsApp.
The judge denied anticipatory mail to the accused, and then, even though the case had little to do with women's WhatsApp profile photos, went on to make an irrelevant observation about how women should use the messaging app. "WhatsApp users, especially women, need to be more careful before placing a picture as their profile photo and sharing their photos to their friends or to other WhatsApp groups," the Madras High Court judge said, "as prevention is better than cure".
He went on to add that cyber crimes "through WhatsApp are increasing day-by-day. Though good messages are also shared through WhatsApp, instances like this are quite common nowadays".
Earlier this year, several Indian village councils had passed orders prohibiting women to use mobiles and social media. Their reasons varied from phones being considered "a nuisance to society", to girls "getting spoiled and involved in relationships with boys", which they said "further leads to crime against them".
mashable.com