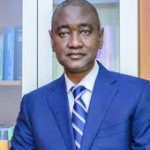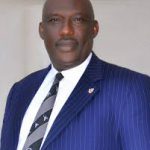 ABUBAKAR BALARABE MAHMOUD, LL.M SAN, OON, FCIArb
Mr. Abubakar Balarabe Mahmoud graduated from Ahmadu Bello University, Zaria in 1979. He holds a masters degree from the same university specializing in Company and Labour Relations Law. He worked for 15 years with the Kano State Ministry of Justice rising from pupil state counsel to the position of the State Attorney General and Commissioner for Justice and co-founded the law firm of Dikko & Mahmoud in 1993, the same year he was elected as Chairman of the NBA, Kano Branch.
AB, as he is popularly known has considerable experience and specialized training in various fields of law and has broad experience in various aspects of lawyering skills. He has at various times acted as advocate, a solicitor and also as Arbitrator. He has considerable experience locally and internationally in dispute resolution and complex transactions. AB has advised various public sector clients and has at various times acted on behalf of Federal Ministry of Finance, Federal Ministry of Water Resources, the Independent National Electoral Commission, the Bureau of Public Enterprises, the Nigerian National Petroleum Corporation (NNPC), the Nigerian National Assembly and the Central Bank of Nigeria (CBN) as well as several other private sector clients.
AB served on various bodies both at Federal and State levels.  He was member of the National Committee on Crime Victims Rights. He served as a member of the Presidential Committee on Incentives, Waivers and Concessions (for Investments and Businesses) in Nigeria. He served as member of the Board of the Institute of Advanced Legal Studies, Centre for Democratic Research and Training Mumbayya House (Bayero University Kano).  He has also served as a member of the National Advisory Council of Nigeria Stability and Reconciliation Programme NSRP (a DFID supported programme aimed at reducing violent conflicts in Nigeria). AB also chaired the National Committee on the review of the Nigeria's Code of Corporate Governance for public Companies. He is also a member of the Vision 2020, Business Support Group and was on the Board of Nigerian Extractive Industries Transparency Initiative (NEITI).  He is currently the pro-Chancellor Kano State University of Science and Technology and Vice-Chairman of the Council of the Nigerian Stock Exchange.
AB has trained at various times at the International Development Law Institute in Rome, where he obtained a certificate in Law and Development in 1987, and in Legal Aspects of Privatization in 1990. He also holds a Diploma in Sociology of Law from Onati Institute for the Sociology of Law in Spain (1990) and another certificate in techniques of privatization from the Institute of international Development at Harvard University (2000). He was at North Western University Chicago where he obtained a Certificate in Corporate Law and Business (2002). He also obtained a Diploma in International Commercial Arbitration of the Chartered Institute Arbitrators UK from Keble College University of Oxford.  He was admitted as a Fellow of the Chartered Institute of Arbitrators in 2008. He was recently a participant at the Yale University jointly run leadership programme with Nigeria Leadership Initiative.
AB has maintained active engagement with Civil Society Groups, the Academia and public interest organizations. He has appeared in many cases before the Federal High Court, Court of Appeal and the Nigerian Supreme Court and has acted as special prosecutor in various high profile cases including the CBN initiated Banking Prosecution. He has participated and presented papers in various conferences both in Nigeria and abroad. He was elevated to the rank of Senior Advocate of Nigeria in 2001. He is a  life member of the Body of Benchers, Nigeria's highest body for regulating the legal profession. AB holds the National Honour of the Officer of the Order of the Niger (OON). He is also a Senior Fellow of the Nigeria Leadership Initiative (NLI).
AB is married to Hon. Justice Patricia Mahmoud and they are blessed with five children and a grand-child.
HIS ACTIVITIES AT THE BAR
Chairman, Kano Branch of NBA 1993 – 1994
Member, Committee for Chairmen and Secretaries
Member, Legal Practitioners Priviledges Committee (LPPC)
Chairman, Criminal Justice Reform Conference
Member, Body of Benchers
Life Bencher
CHIEF JOE-KYARI GADZAMA
SAN, OFR, MFR, FCIArb. (UK)
(Of Lincolns Inn, Barrister/Life Bencher/CEDR Accredited Mediator)
Called to the Nigerian Bar in 1986 and enrolled at the Supreme Court of Nigeria the same year, Chief J-K Gadzama was appointed Notary Public in June 1996 and elevated to the worthy rank of a Senior Advocate of Nigeria (SAN) in 1998. His professional experience spans a vast area of adjectival/procedural and substantive law. A worthy professional par excellence, he has been external Solicitor to several Merchant, Commercial, Development and Industrial Banks; adviser to major multinational corporations and indigenous companies and organizations and network of individuals in Nigeria. He was the lead Counsel to the Independent National Electoral Commission (INEC), and also was the Chief Legal Counsel to Peoples Democratic Party (PDP).
He is registered with the Securities & Exchange Commission (SEC), Abuja as a Capital Market Consultant and was a partner in the legal consortium of Legal Advisory Partnership (LAP), comprising foreign and indigenous lawyers charged with the responsibility of providing legal services to the Bureau of Public Enterprises (BPE) Abuja, from April 2004 to July 2007. Aside this very important assignment, he is a Legal Consultant to Bureau of Public Enterprises (BPE), the Secretariat of the National Council on Privatization (NCP), chaired by the Vice President of the Federal Republic of Nigeria.
Chief J-K Gadzama has been recognized in the international scene, as his expert opinion on the nature of damages recoverable under Nigerian Law, was recently in 2015 sought in Toulouse, France before The Tribunal De Grande Instance De Toulouse. He has been recognized by Intercontinental Finance Magazine (ICFM) in 2015 as one of the 500 best lawyers in the world. He is also featured on Who's Who Legal as an Arbitration Expert. He was recently appointed Liquidator to wind up the Power Holding Company of Nigeria ( PHCN) PLC and also provide Legal Advisory Services for the winding up proceedings.
Due to his Anti-corruption posture, he was appointed the Chairman, Legal Team of Economic and Financial Crimes Commission (EFCC) and he was also Chairman, National Working Group on the Rome Statute constituted by the office of the Honourable Attorney General of the Federation.
Until recently, Chief Gadzama was a Federal Commissioner/Board Member with the Infrastructure Concession Regulatory Commission of Nigeria (ICRC), Board Member, Diamond Pension Fund Custodian and Board Member, University of Benin Governing Council.
Also, more recently the Chief Justice of Nigeria, Hon. Justice Mahmud Mohammed (GCON) said of Gadzama: "In keeping with a career marked by industry and innovation, J-K Gadzama, SAN has consistently delivered a high standard of advocacy, Alternative Dispute Resolution (ADR) and exemplary leadership at the Bar."
Gadzama recently declared his intention to run for the presidency of the Nigerian Bar Association, a bid that has been embraced with great excitement among lawyers across the entire strata of the Nigerian Bar. In his manifesto (www.gadzamanbapresidency.com), Gadzama said: "My main focus will be on the empowerment of members, promotion of professional development and continuing legal education."
PRACTICE AREAS
Litigation
Election Petitions
Capital Markets
Arbitration and Mediation
Corporate & Commercial Law
Project Finance
EDUCATION
Nigerian Law School, Lagos (1986, B.L)
University of Maiduguri (LL.B Hons,1985)
Keble College, Oxford University, UK 2006
London School of Economics and Political Science (LSE)
Called to the English Bar, Lincoln's Inn 2008
Institute for Public-Private Partnerships (IP3), Allington, USA, 2009
PROFESSIONAL ASSOCIATIONS/ACTIVITIES
International Bar Association
Nigerian Bar Association
American Bar Association (Associate)
Chartered Institute of Arbitrators (UK)
African Bar Association
Commonwealth Lawyers' Association
Pan African Lawyers' Union
West African Bar Association
Chairman, Vox Populi Foundation for Leadership
Pioneer Chairman, Nigerian Bar Association (NBA) Section on Public Interest and Development Law (SPIDEL)
Former Chairman, Nigerian Bar Association (NBA), Abuja Branch.
Chairman, Janada International Center for Arbitration and Mediation (JICAM)