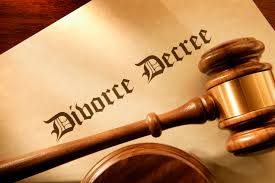 A small Chinese village has reportedly seen 160 couples file for divorce in a bid to take advantage of a loophole in the law around a compensation scheme.
Residents of Jiangbei in Nanjing, Jiangsu province, were informed that their homes would be demolished for redevelopment. Each household is set to receive a 220-square metre house as compensation.
But villagers discovered that if they were single, both people could potentially receive a house in addition to £15,500 (131,000 Yuan).
So ensued a spate of divorces in the village to take advantage of the compensation benefits, according to local media.
The Nanjing Morning Post reported that couples who have been together for decades and newlyweds have filed to dissolve their marriages. Nonetheless, the divorced couples will apparently continue to live together.
The Jiangbei residents do not appear to be fazed by their futures post-divorce. As one resident told the Nanjing Morning Post: "Everyone is doing this, we will deal with other things later."
However, the villagers' plan was in danger of falling apart.
Regulations stipulate that divorces administered through a local office of civil affairs would have to be older than five years to be eligible for the additional housing and remuneration.
However, a second loophole was found and the residents are now paying lawyers to confirm their separation.
By using legal professionals it is thought that any divorced couple, no matter how long they have been divorced for, is entitled to compensation.
The Demolition and Relocation Office is reportedly aware of the loophole and the situation, but has not yet confirmed whether the "fake" divorces will make a difference to their reimbursement.
The Jiangbei villagers are not the first to come up with the scheme. Other residents in the same province have been filing for divorce as rumours of the loophole spread.
TELEGRAPGH